The-Notebook.com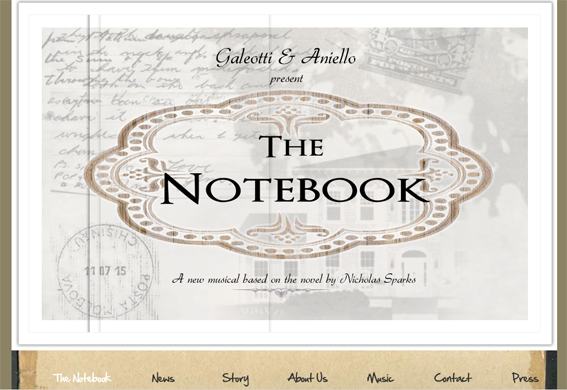 Also included in their brand spankin' new website is a music section that includes selections from the score of the musical.
So far we know of he following song titles:
"The Colors Play"
"Carolina Moon"
"Troublesome Tongue"
"Sunday Train"
"The Nightclub Swing!"
"Think of Me (when you are gone)"
"Psalm 148"
"My Christmas With You"
"The Luckiest Girl"
The website goes into further detail about the context of these songs along with lovely pictures from the backbox staged reading. So be sure to visit!